After we file your trademark application, you will probably receive a letter like this, and you might think that it's a bill.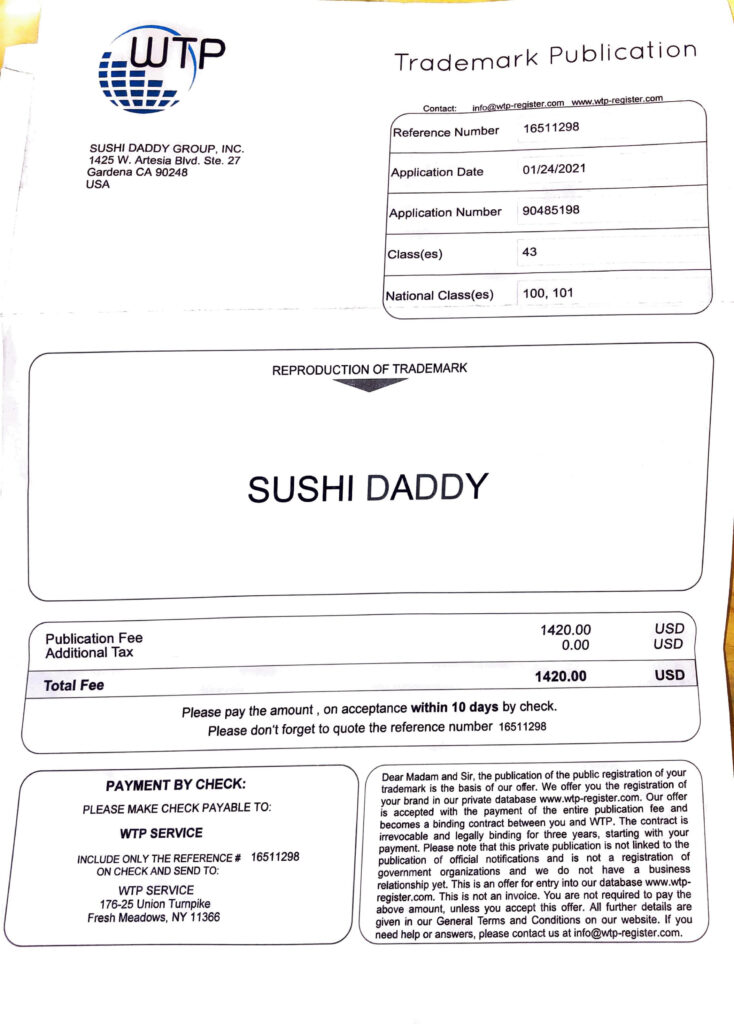 There are numerous private companies that search trademark records, obtain your address, and mail you to solicit services.  Some of them offer (overpriced) legal representation, but most of them are just trying to take advantage of you.  Knowing that most of you don't have trademark experience, their solicitations are crafted to look like bills for legal steps along the path to trademark registration. They usually have "cover our ass" language in fine print, which nobody ever reads. I have emailed one such company to ask for further details about their "publication" services. They didn't respond.
The USPTO has a helpful page devoted to this type of notice.
At the bottom of the web page is a nice long list of scam-artist companies that the USPTO is aware of.  When you receive such a letter, compare the return address to this list.
I receive all official USPTO notices on your behalf. When I do, I immediately let you know if and when it requires your attention.  I would advise you to just wait for my word.
Any mail that is not from the "United States Patent and Trademark Office" in Alexandria, VA is junk mail. It must be this exact phrase. Some of these services use confusingly similar names like "Patent and Trademark Bureau", "United States Trademark Registration Office", etc. Any email that is not from me or the USPTO.gov domain is spam.